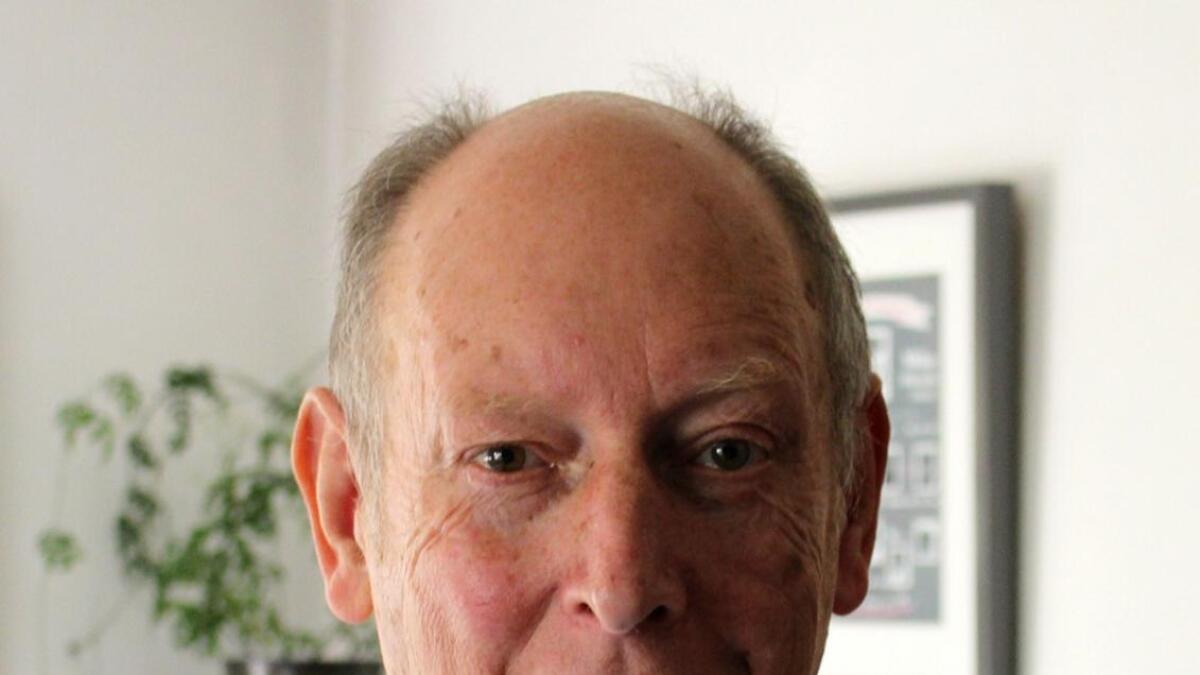 'A deep understanding of the human condition'
'Flip Sides', Michael Durack's new collection of poetry published by Revival Press, is now in circulation following an online launch.

Readers entering the world of 'Flip Sides' will spend much of their time in the poet's native territory of Newport-Birdhill, the townlands of Cooleen and Carrigeen, the meadowlands of Pollaghs and Eighty-Acres, the railway station, the national school and the cinema paradiso of McCormack's Hall. His adopted Ballina-Killaloe features in poems about its bridge, barges and relics of the railway age.

Nenagh town, the site of the poet's secondary schooling and working life as a teacher, is recalled in poems about its Gaol and Venetian Cafe. Readers will also be brought on interesting excursions to the Loop Head Peninsula, Limerick's Markets Field, Dublin's National Stadium, the Royal Albert Hall, Frongoch, Amsterdam, the New Jersey shore and Monument Valley in the American Wild West. Childhood memories, rural traditions, vanished landscapes, love and loss, sport and music - all the familiar themes from his previous collection, 'Where It Began' - reappear, as well as the usual eclectic mix of characters - high-wire walkers, cowboys, hay-makers, a bride wearing black, a snowman, cardinals in conclave and showbands tossing promo-pics from minibuses.

The cast of characters includes Pope John XXIII, Mark Knopfler, Lev Yashin, Phillipe Petit, Ursula Andress, the Great Train Robbers and the mysterious Alice. There are poems to evoke nostalgia for times past, poems to make you think and poems to make you laugh.

Award winning poet, playwright and storyteller, Fiona Clark Echlin wrote in a review of the collection: "Michael Durack's poetry shows a deep understanding of the human condition. His humanity and generosity of spirit are evident in all his poems, leaving the reader nodding in agreement, often with a broad smile."

Michael Durack's poems have appeared in publications such as 'The Blue Nib', 'Skylight 47', 'The Stony Thursday Book', 'Boyne Berries', 'The Honest Ulsterman', 'The Cafe Review, Live Encounters' and 'Poetry Ireland Review', as well as being broadcast on local and national radio. He is the author of a memoir, 'Saved to Memory: Lost to View' (Limerick Writers Centre 2016) and a previous poetry collection, 'Where It Began' (Revival Press 2017.) With his brother, Austin, he collaborates on a programme of poetry and guitar music and they have produced two albums, 'The Secret Chord' (2013) and 'Going Gone' (2015.)

'Flip Sides' is on sale in Nenagh at The Bookshop, in Limerick at O'Mahony's and in Ballina-Killaloe at TJ's, The Forge and Costcutters. It can also be purchased online from limerickwriterscentre.com