Nenagh man who served with RAF during World War II
By Adah Minogue, Second Year, St Mary's Secondary School, Nenagh
My great grandfather Patrick Holland was born in 1923 in Ashley Park, Nenagh.
He lived with his parents John Holland and Mary Moore from Pallas, Youghalarra, in the main gate lodge of Ashley Park House, where his father was a steward/stablemaster. He had four brothers and seven sisters.
His grandparents were David Holland from Birdhill and Mary Gleeson from Garryard, Silvermines. His great grandparents were John Holland and Bridget Connolly from Silvermines; and Michael Gleeson, Gurtnadie, Silvermines and Mary Collins, Curryquinn, Dolla.
His brothers and sisters went to England to find work. Patrick worked in Ashley Park stable yard for a short time but times were hard and so to earn money, he joined the Royal Air Force, Transport division, in 1944 in Belfast. He trained near Preston in England and then was then sent to Ceylon, an island off the coast of India, where he was able to handle all types of light and heavy vehicles and carry out running repairs. He had an accident-free record and was considered very conscientious and trusted to work without supervision.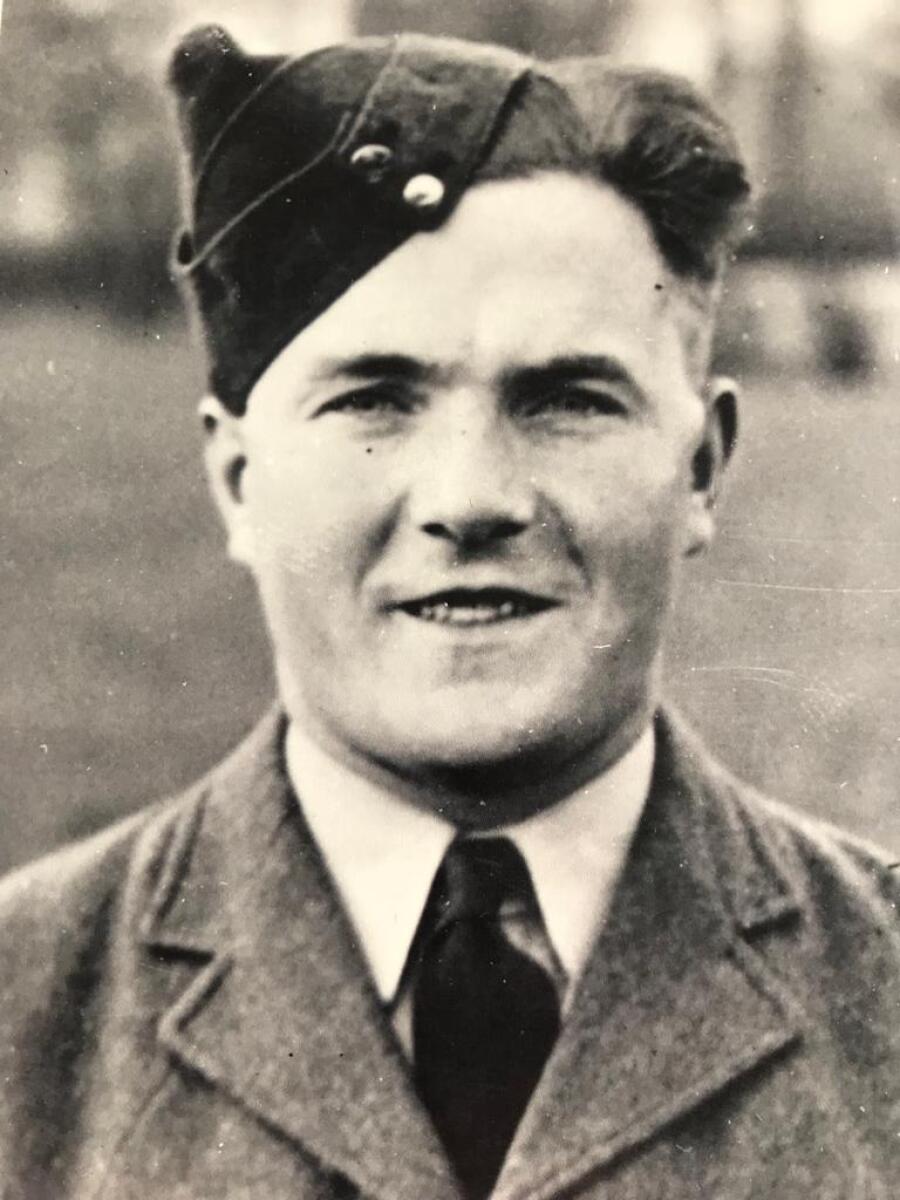 While in India, he got malaria and spent some time in the RAF sick bay; thankfully he recovered well. When he returned home in 1947, he found out his beloved mother and sister Nancy, whom he was very close to and who was only 24, had passed away. He had sent money home regularly to his mother to help out at home.
He never wanted to talk about his time in India but his family think he was involved in some secret mission as he said he was not allowed to discuss anything that happened. The ex-servicemen used to meet every Sunday morning in 'The Hut' in Cudville, Nenagh, to play cards and were a support to each other.
Patrick met Teresa Fahey from Carney at a dance in Nenagh in 1948 when he was 25 and she was 16. They married when she was 19 and he was 28. They lived in Pound St, now Sarsfield St, until 1967/68 when they moved to Bulfin Crescent.
Teresa's parents were Patrick Fahey from Carney and Anne Burgess from Kilbarron. Patrick and Teresa had five children, three of whom now live in Silvermines, where many of his ancestors came from. One of them, Carmel Forde, is my granny; she has a great interest in family history, which she inherited from her uncle Joe Holland, who always talked about the Holland connections in Silvermines and her aunt Bridget McGrath (née Fahey), who always talked about the Faheys from Carney.
Patrick worked for Collison's Sand and Gravel of Moneygall, as truck driver for a few years and then for many years as a delivery man for Sheahan's Bakery and Hatchery of Kenyon St, Nenagh, before going to work underground in the Mogul mines in Silvermines, until it closed in 1982.
Patrick passed away in 1984 from lung cancer, aged 61, and Teresa passed in 2020 aged 88. They are buried in Cloughprior graveyard near Carney, Nenagh.