New 'Mining the Past' book launched in Dolla
Previous
Next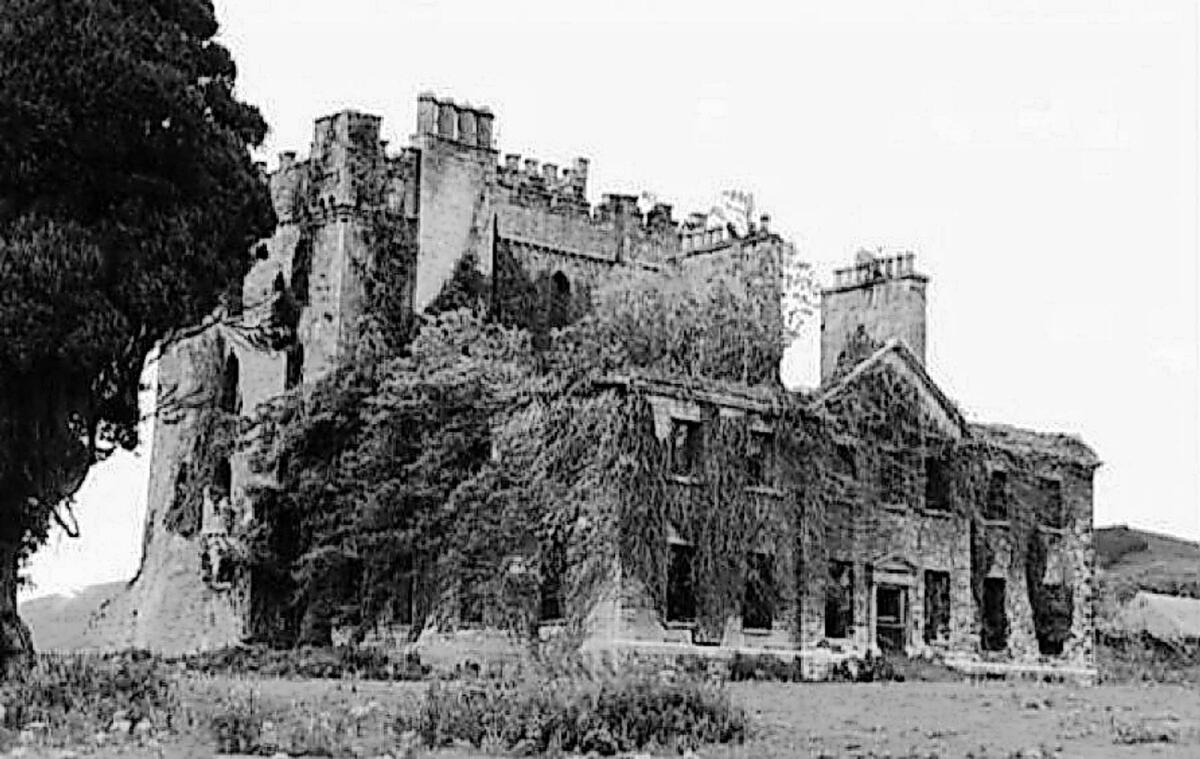 THE commendable 11th volume of 'Mining the Past' was launched at The Eagle's Nest in Dolla recently.
Silvermines Historical Society's annual journal is once again packed with a range of chapters, photographs and poems that will appeal to a widespread readership.
Fittingly, the book opens with a chapter on mining. In 'Sinking the Knight Shaft', Denis Gleeson transports the reader back to a time when North Tipperary was plagued with high unemployment, low paid jobs and emigration. This changed in 1968 with the opening of the Mogul mine, an operation that gave employment to more than 500 people, for whom the wage bill over a 14-year period amounted to some 33 million pounds. At its centre was the Knight Shaft, named after HW Knight of Consolidated Mogul, Canada. The operation was not without its setbacks, most tragically of course being the deaths of five miners who worked at Mogul.
In the centenary year of the burning of Castle Otway, Paddy Ryan charts the local dynasty that descended from Cromwellian officer John Otway. In its early years the Otway estate measured some 5,000 acres stretching to Latteragh, Borrisoleigh and elsewhere.
CHILDREN'S BURIAL GROUND
There is a chapter as fascinating as it is macabre when Michael O'Brien documents the cillín – or children's grave – at Capparoe Cross. The local Tidy Towns committee used a dolmen to mark its presence in 2016. Michael tells us that this cillín was probably in use between the period 1600 and 1900 and was just one of many similar burial places in the parish.
There are further gems of local history to savour in Liam Gleeson's account of the at times difficult journey to school in Ballinaclough through fields and laneways during the 1950s.
Poignantly, this volume of Mining the Past also features an appreciation to an annual contributor to the series over the last 11 years, Tim Boland, who sadly passed away in 2022. Also featured is an article written by Tim as part of his 2004 MA, in which he looked at the comparatively better experience of the Great Famine in Ballinaclough, thanks largely thanks to the Bayly family, who went far beyond the call of duty to ease the hardship on the people of the townland during those harrowing years.
On the theme of sport, Paddy Ryan (C) profiles the 'Friarfield Colossus', 6 foot 5 Martin Kennedy of Curreeny, without doubt one of the greatest throwing athletes of his day, the 1920s. Paddy outlines how this local man could well have enjoyed Olympic success, such was his ability.
Another regular contributor to this series, Cáit Logue brings to the 11th volume a truly remarkable account of the abduction of a young female by a man who thought he could obtain her fortune through forced marriage. Hard to comprehend now, such occurrences were not rare in the nineteenth century and Cáit here relates a local example with the abduction of Hanna Cleary in Toomevara in 1854.
WAR OF INDEPENDENCE
Ireland's struggle for freedom and unity is brought to life in these pages in Patrick J Ryan's account of how his father Paddy Ryan Lacken, then aged 22, shot dead the notorious District Inspector Biggs in an ambush at Coolboreen in 1921.
Fulfilling the SHS mission statement of collecting and preserving history and folklore that would otherwise be lost, Damian John Gleeson looks at some of the many Gleeson nicknames of the North Tipperary. On the one hand humorous, the author points out that this study is important as our knowledge of these nicknames - and indeed those of the Ryans and Kennedys - has begun to diminish.
Stories of faction fighting at the Silvermines fair and elsewhere in the locality are conveyed by Patsy Feehily and John Kennedy. Fr Nicholas Madden contributes an article on hedge schools, inspired by such a school that once flourished near Burgess graveyard.
As with previous volumes, a key theme of the 11th journal is emigration and 'Mines descendants living abroad seeking to connect with their ancestral homeland. An example of that here is Canadian William McGrath, who availed of the assistance of Silvermines Historical Society to trace his forebears, and used DNA testing to find that he is a cousin of Silvermines publican Tom Hickey.
There is also a rich vein of social history in these pages, typified in Una Egan's study of the activities and local knowledge of county council-employed roadmen from the 1920s to the '80s. The above is merely a taste of what there is to savour in the new volume of 'Mining the Past'.
Printed by Guardian Print in Nenagh, the book is out now in local shops, priced at €10.