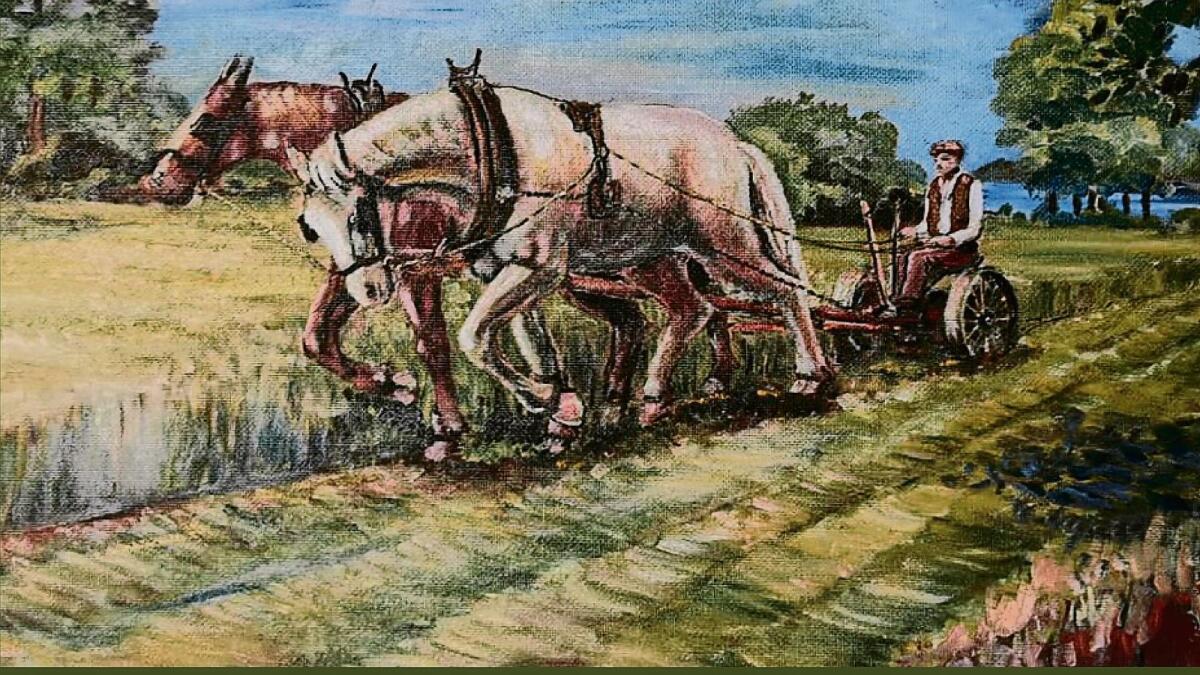 New Annals of Arra journal
The fourth journal by Arra Historical and Archaeological Society will be launched by Dr Conor Reidy, a local historian and author, on this Friday, November 25, in Reidy's, Newtown at 8pm.
The front cover is a painting by Brother Denis Hurley, Boulagloss, Newtown of his brother Michael cutting hay near Youghal Bay in 1955. Sadly, both brothers passed away this year. The hay making theme is continued on the back cover, which is a photograph of Martin Ryan (Stock) of Garranmore near Youghal – drawing in a tram of hay on a tram car with the Quigley, Creamer and Ryan children enjoying the spin.
The journal opens with an article by Fr Tim O'Brien detailing his time as an emigrant church chaplain to workers building a 36-mile section of the M6 motorway between Carnforth in Lancashire and Penrith in Cumberland in the late 1960s. The concluding article in the Journal is taken from the Michael Joy Archive. It is an interview with the late Bill Fitzgerald, who worked in a managerial capacity in the Killaloe Slate Quarries, Barlite and Tubex factories in Portroe.
In between these two chapters is an interesting and varied list of articles on waterways, race horses, plough horses, a public house, a period house, a house of worship, an orphanage, film premiers in the Savoy cinema in Dublin and an LDF concert in Portroe hall, biography, autobiography, genealogy and codology in Portroe in the 1940s.
Derek Ryan, chairperson of the society stated: "The publication includes a number of lovely photographs and maps in addition to the text. We would like to thank all who contributed articles, poems, and photographs."
The journal is on sale on Friday night at €10 per copy. There will be a special offer of five journals for €40 on launch night only. It would make a lovely Christmas present for young or old at home or abroad.
The Annals of Arra is available to purchase locally in Gleeson's Spar, Portroe, Post Office in Newtown, Arrabawn Stores in Ballywilliam, McLoughlin's Hardware, Banba Square, Eason and the Bookshop, Nenagh. It will also be available to purchase online if you log on to the Arra Historical & Archaeological Society's Facebook account.