TRAPRISE - McKenna's Pro unbeaten as Boy bows out of the Derby
Previous
Next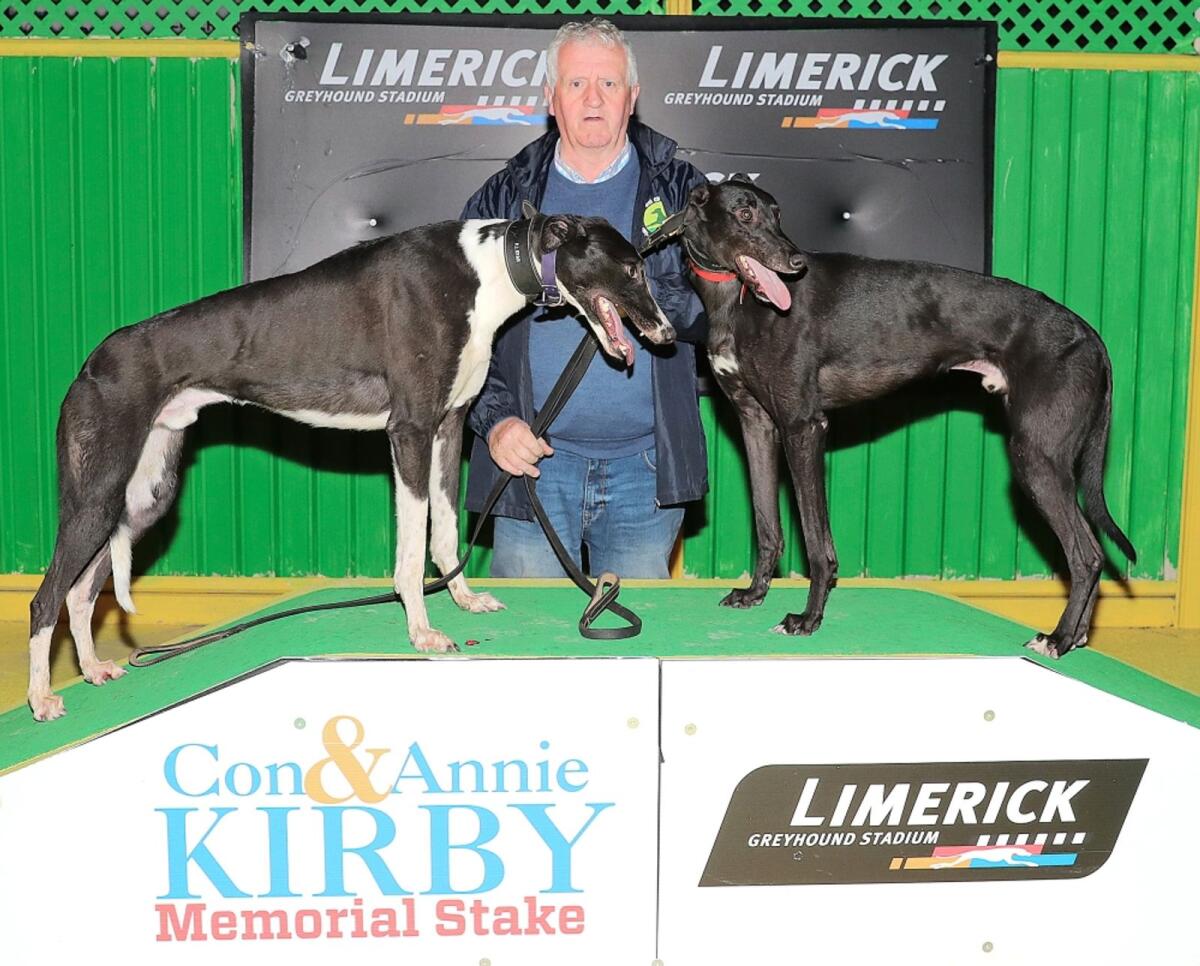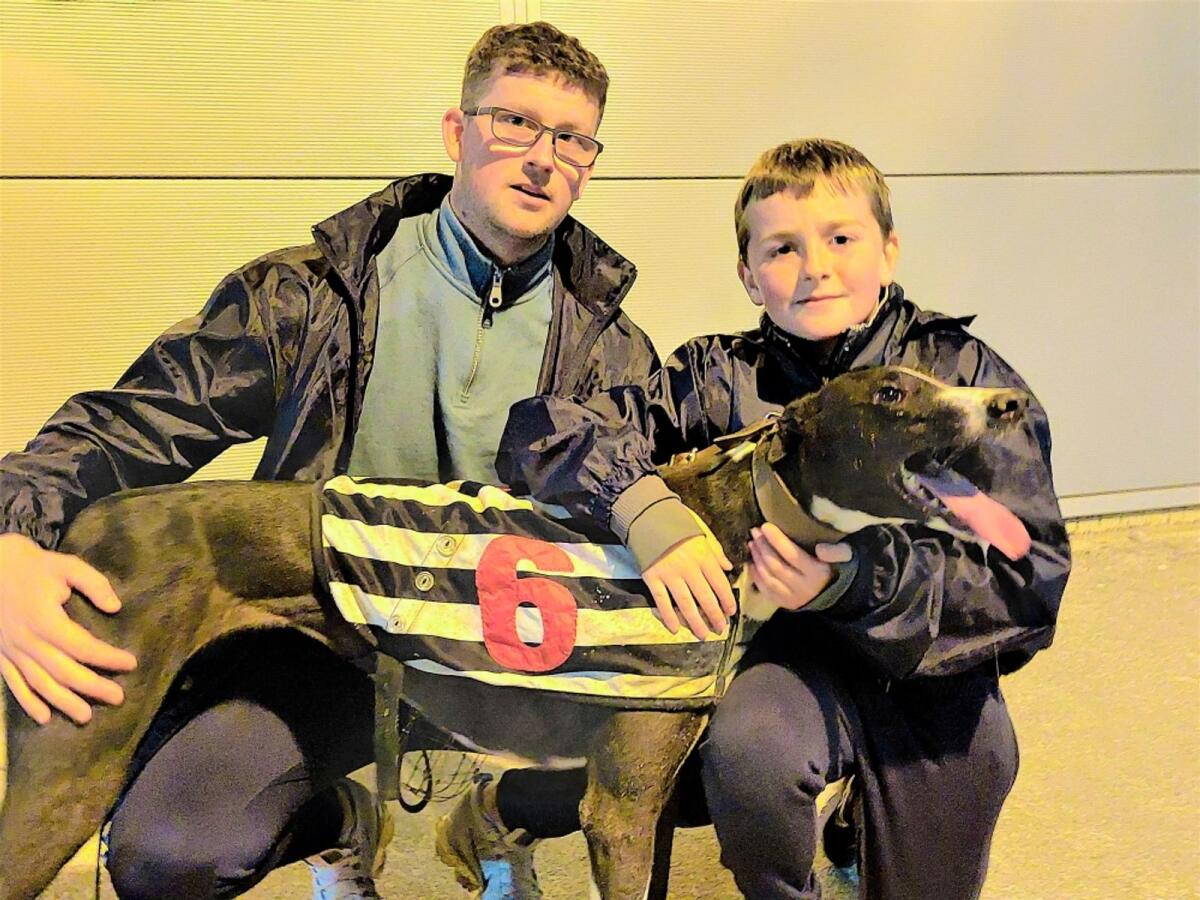 Saturday's semi-final session in the 2022 Boylesports Irish Greyhound Derby brought an end to our locally trained challenge in the sport's premier event but following exciting final qualifiers, there remains just a sole unbeaten Derby runner ahead of this week's decider as Callaway Pro Am bids to deliver back-to-back titles for trainer Owen McKenna.
Ahead of the semi-finals, there was disappointing news from the Moneygall kennels of Pat Guilfoyle as a shoulder injury ruled the brilliant Vincenzo out of the second heat, which was won by Liam Dowling's Ballymac Finn, when leading home his litter sister Maries Wedding and Droopys Nice One in 29.48 for the 550-yards.
Tight for room in the early strides of the first semi-final, Explosive Boy would suffer further bumping and crowding at the opening bends and fifth to the backstraight, he would exit the Derby in that same position as Callaway Pro Am led home the powerful stayer Crafty Kokoro and Born Warrior in 29.64 as the event favourite Coolavanny Hoffa was bumped out of the places at the closing bends of an eventful heat.
Final Draw: 1 - Callaway Pro Am 9/4; 2 - Crafty Kokoro 5/1; 3 - Maries Wedding 8/1; 4 - Ballymac Finn 3/1; 5 - Born Warrior (w) 3/1; 6 - Droopys Nice One (w) 25/1
Having guided Susie Sapphire to a stunning Derby victory without heat defeat twelve months ago, Borrisokane native and New Inn resident Owen McKenna will attempt a remarkable repeat of that achievement on Saturday and is favourite to do so with an ideal draw on the rails.
From trap 5, Jennifer O'Donnell's Born Warrior appears nailed on to lead once again and the exceptional early pacer will be difficult to reel-in without clear passage for his pursuers. Following his brilliant semi performance, a trap 4 draw for Ballymac Finn makes his final task a complicated one as his Keeley McGee trained sister Maries Wedding may occupy a position on his immediate inside throughout the early exchanges with bumping likely.
Fancy prices available about Murt Leahy's Droopys Nice One are far too big given her stellar profile and passage to the final, especially as she has highly plausible claims for a clear run behind Born Warrior.
The remarkable finishing strength of Crafty Kokoro has been one of the most entertaining features of the entire Derby and anything less than a clear run for those who lead her to the backstraight can see Peter Divilly's star sweep past all in the closing stages. However, with Born Warrior stretching out the field to halfway and the rails an aid to Callaway Pro Am, the pair are selected for the forecast with the McKenna star getting the vote for victory.
Girl holds Court in Byrne brace
The Saturday fixture at Limerick last weekend proved fruitful for local runners and a kennel in fine form, John Meelam's Courty Girl (Laughil Blake-Killaheen Queen) went back-to-back on the Dock Road in a sparkling A0 525-yard victory while completing an impressive double on the night for Knockalton trainer John Byrne.
A winner in the same grade last time, the October 2019 whelp broke on level terms from trap 5 but was forced to display all of her impressive early dash when rounding rivals to her inside while gamely securing a tight first bend lead. Dashing clear while galloping the turns at pace, Courty Girl effectively settled the race on the run to halfway and though her lead was reduced by a strong staying rival beyond halfway, the Byrne winner was never for catching in her two and a half-length verdict while setting up a hat-trick bid next time in a slick 28.75.
The first leg of the kennel double arrived in the earlier A3 525 when Dominic O'Brien & Jessica Reddan's Taylormade Art (Magical Bale-Patterdale Lena) secured a fourth win from eight starts in a highly impressive start to her career.
A September 2020 whelp, the Byrne trained bitch possesses brilliant early pace and was seeking a hattrick following a brace of sprint victories at Limerick. Once breaking on terms from trap 6 this time, she skipped readily clear to a two-length lead at the opening bend. More than doubling that advantage on the run to halfway, the stamina reserves of Taylormade Art would be tested close home but she held on for a neck verdict while rising to A1 having posted 29.01.
Preceding these winners at Limerick on Saturday, the O-L Syndicate's Whats Up Jack (Candlelight King-Balance Sheet) continued his plundering ways on the Dock Road and set up a hattrick bid of his own next time when an impressive winner of the A0 550.
Successful over 575-yards last time out, the September 2019 whelp took his win tally to double figures in typically strong running fashion having tracked the early pacesetters when reaching the opening bend in third place from trap 2. Negotiating a clean passage along the rails while turning, the Paraic O'Lone charge was a one length second at halfway before ranging up on the leaders inside at the final turn.
Duly seeing out the trip well, Whats Up Jack edged to the front close home when registering a three-quarter length verdict in 30.05 and the admirably consistent racer will be tough to contain in his treble tilt next time.