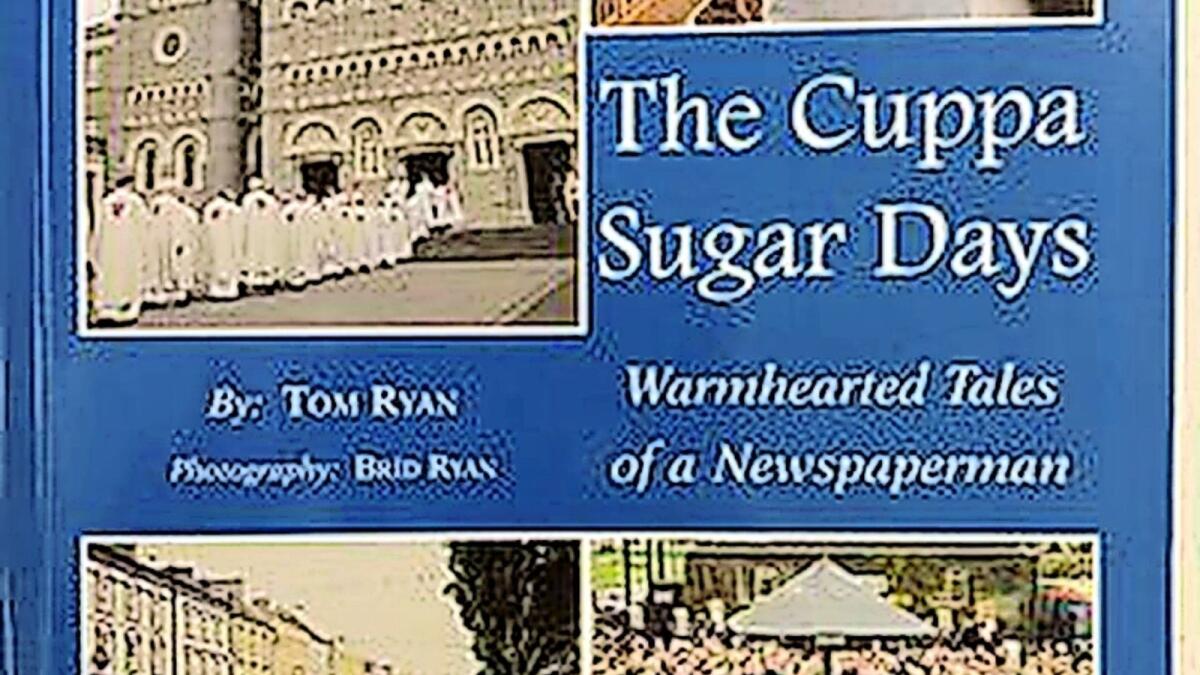 Tipp's characters feature in new book
To mark the launch of his fourth book 'The Cuppa Sugar Days – warm-hearted tales of a newspaperman', well-known Thurles journalist, Tom Ryan, will hold a celebration night in Anner Hotel, Thurles, on Saturday, May 14, from 8pm.
Entertainment will be by Kenny Ryder and other musicians plus comedians, storytellers poets, singers, etc. All are welcome. Dr Labhrás Ó Murchú, Director General of Comhaltas Ceoltóirí Éireann, will launch this book about interesting Tipp people by Tom Ryan, who has worked in the regional, national and international media for some 50 years. The 560-page tome, which has been favourably received already by Tipp booklovers, is a tribute to numerous Tipp folks from all strata of life in the Premier County. "A slice of Tipp", as one newspaper has described it. And Tom's daughter, Brid Ryan has once again shown her artistry with her wonderful photos of Tipperary people. There is a somewhat poignant aspect attached to the launch of the book, which is dedicated to Tom's late wife, Ina, who died in November 2020, and who was Tom's writing partner for over 42 years.
Tom said: "This occasion is unique for a number of reasons. It is a night of celebration of all the wonderful Tipperary people featured in the work, a number of whom, including my wife, Ina, have gone ar Shlí na firinne (RIP). These are the people whose lives we will celebrate in this unique way."
There will be a special brief poetry reading by celebrated poet, Cathy Conlon, a long-time friend of Tom.
'The Cuppa Sugar Days' is now on sale in Bookworm, Thurles, Holycross Abbey Gift Shop, Eason's in Thurles and Nenagh, Nenagh Bookshop, Maynooth Bookshop and online.
MC for the evening is Michael Creagh, who is farming down the road in Rathdowney, Co Laois.
He has written, directed and acted in their panto for the last 30 years.
He has the dubious distinction of having portrayed one of Catherine Nevin's lovers on RTÉ as well as stints on Fair City.
One of his proudest moments was getting to play drums with his friends for a céilí in the film, 'Stella Days' starring Martin Sheen.