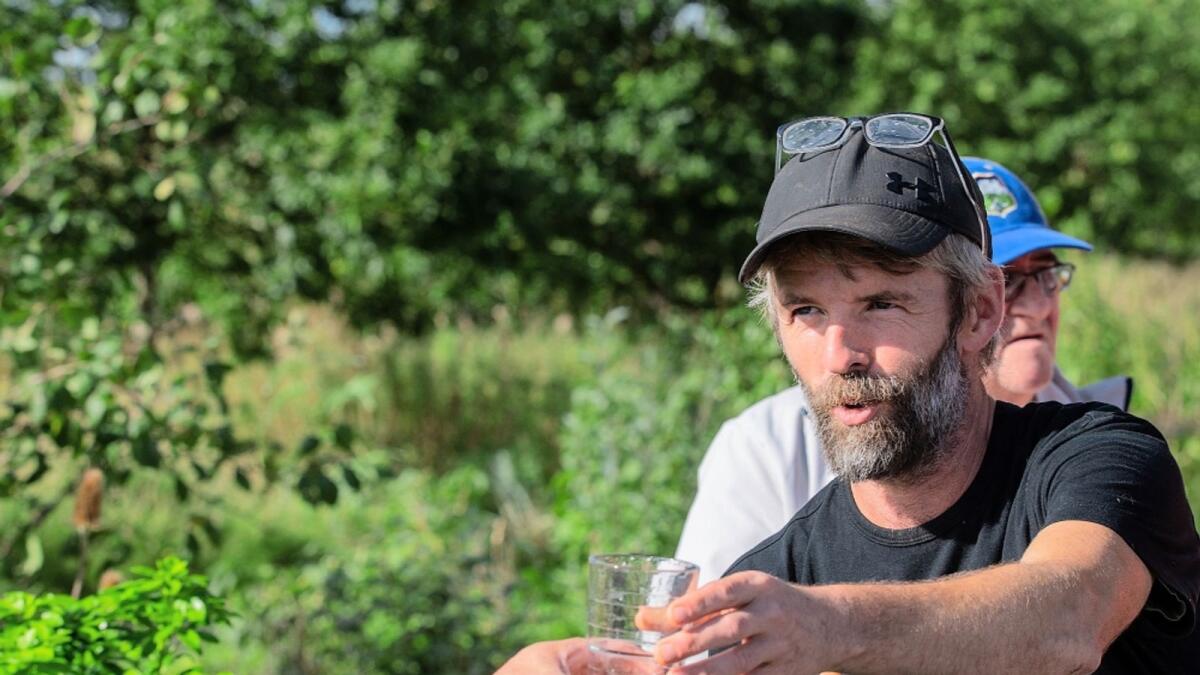 Apple Festival in Cloughjordan
Previous
Next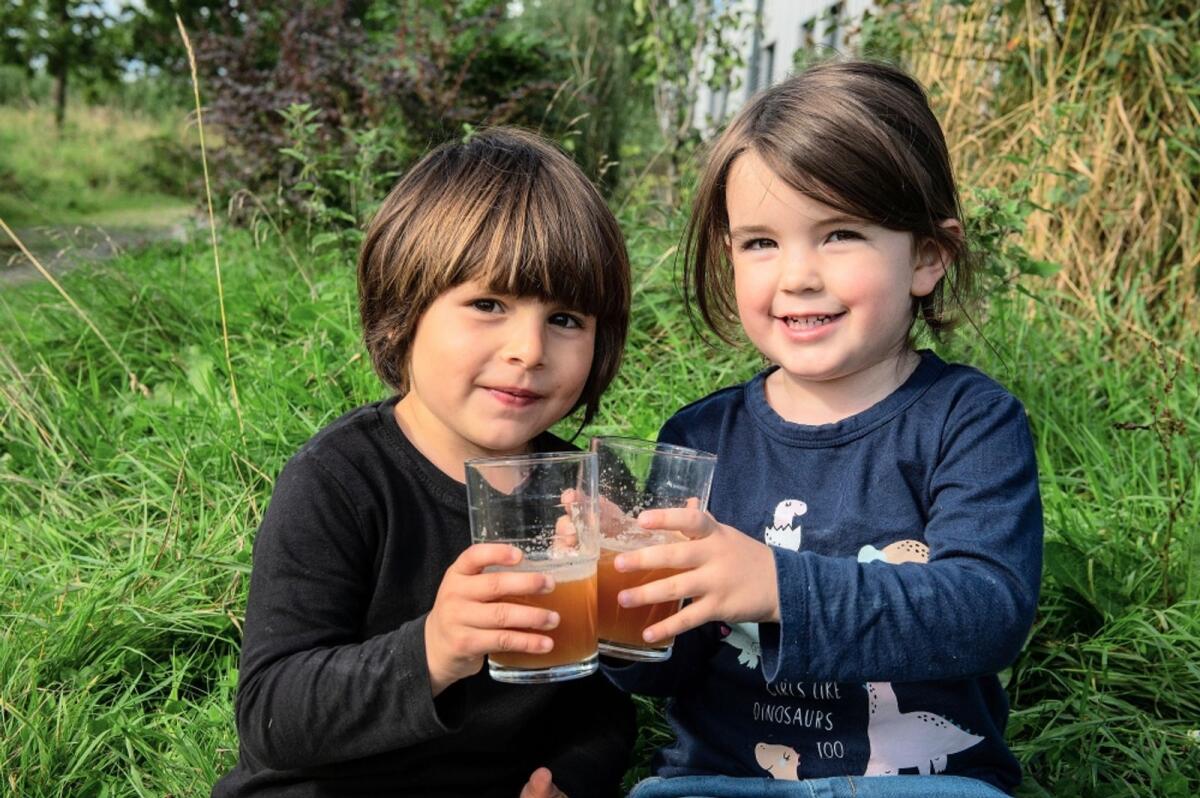 (Photographs by Eoin Campbell / JustMultimedia)
Cloughjordan saw a wonderful two days of apple-based events and celebrations, with its annual Féile na nÚll/Apple Festival held over September 18 and 19.
For many who came, apple-pressing was the highlight, with a steady stream of people from the region bringing all manner of backyard apples to the outdoor area just in front of the WeCreate Enterprise Centre in Cloughjordan's ecovillage. Young and old joined in the fun, with the press provided and worked by the Night Orchard team. Night Orchard is a growing set of small food businesses in the region, specialising in apple juice, but now also encompassing oyster mushrooms, outside catering and other food related enterprises.
The Saturday evening outdoor event was also a real celebration, with Dublin-based Shakalak headlining a programme that featured Breege Phelan and Will McLellan, a Clonmel-based duo performing under the name 'The Wood of O', and DJ Oliver Moore, who spun contemporary global sounds and reggae to get the crowd energised.
Sunday saw many entries to the apple bake-off, a competition for the best apple-based cakes, pie and other delectibles, with youth and older categories. A surprisingly wide range of styles and locations were represented, with Lyra Conolly, Tara Baker and Gena Baker winning the youth category, and Lorraine Hurley from Kerry winning the adult category.
A large outdoor market ran Sunday afternoon, with a dozen stalls, for produce and information, many of which are regulars at the digital farmers market run from the WeCreate Enterprise Centre. These included Cloncannon Biofarm, Karen Young Designs, Garrai an Teachin, Bluebird Soapery members of the local fortnightly Cloughjordan market, Shar's Luxury Granola, and Soilios crafts. Cloughjordan Community Farm's stall was staffed by Noelia Mejia Rios Bolivia/Spain) and Ana Antunes (Portugal), who are in Ireland for a year as part of a European Solidarity Corps' (ESC) learning initiative.
The recently formed Cloughjordan Dark Skies group also had an impressive presentation area, with lots of information on the benefits and joys of experiencing a night sky unencumbered by light pollution.
A well attended workshop on the benefits of the North Tipperary Online Farmers Market was held, which included information on capacity-building events also being organised via the Open Food Network platform.
The Blue Door Sessions organised and compered a set of performers on Sunday afternoon, with some coming from as far afield as Kildare and Louth to complement regional acts such as Natasha Sinclar and Nicantsaoi (Maggie McEntee), Pete Duffy, Gerard James Hough, Lauren Davis, Shea Hannon, Dear Dog Feather, Acoustic Reigh, Patrick O'Connor and Clive Williams.
Tours of the FabLab, of Cloughjordan Community Farm, and of the ecovillage were held, while a range of talks provided information and inspiration. These included sessions on Community Power - Tipperary's community-owned local renewable energy initiative - on transformative learning via the ecovillage's various initiatives, and even a film screening of 'As If Trying Not To Own The Earth', a dance project examining nature, food and climate justice, with members of Cloughjordan Community Farm and organised by Instant Dissidence, a Contemporary Community focused dance project led by Cloughjordan resident Rita Marcalo.
The Apple Fest was organised by Cloughjordan ecovillage and Cultivate - a sustainability NGO based in the ecovillage. Féile na nÚll is part of the European Day of Sustainable Communities, a Europe-wide celebration of communities taking action for a healthier, fairer, regenerative Europe.