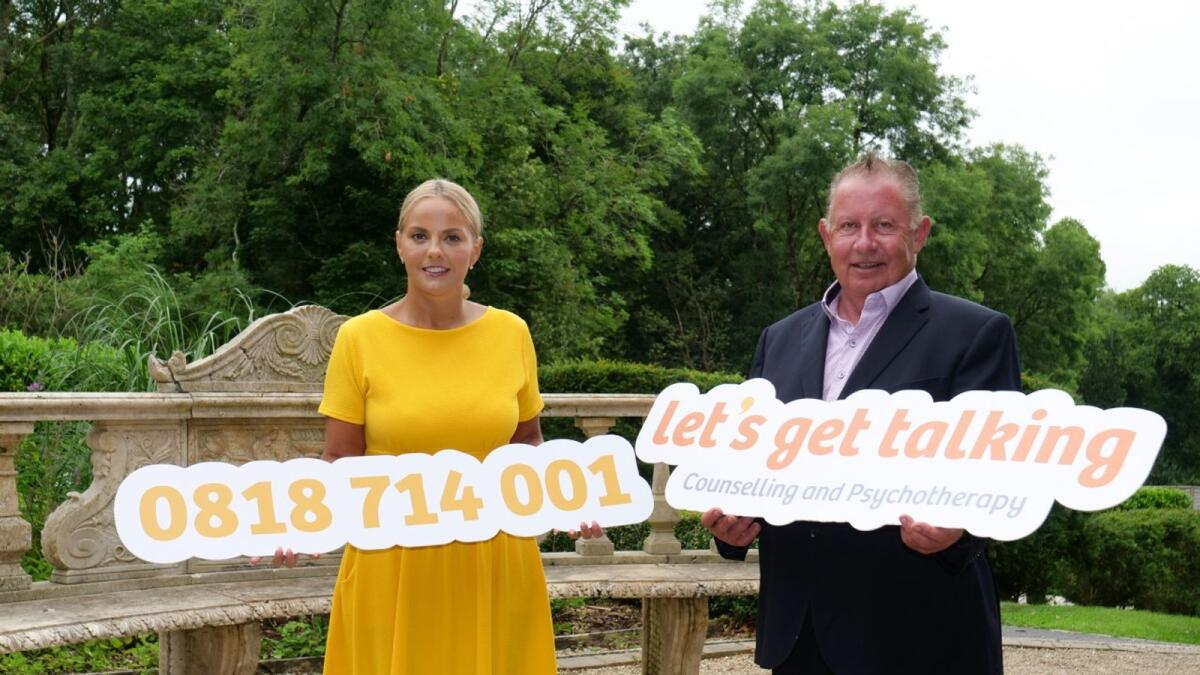 'Let's Get Talking' about mental health
Mental Health non-profit Let's Get Talking are delighted to announce Irish Soprano Celine Byrne as their new ambassador, who is lending her strong voice to promote the importance of preventative mental health support.
First opening in Galway 2013, non-profit Let's Get Talking aim to provide access to professional counselling and psychotherapy on a non-set fee nationwide.
Speaking about the appointment, Celine said: "I feel very honoured to be given the role as Ambassador for Let's Get Talking. I hope that in accepting this role, I will be able to highlight the charities vital work towards normalising mental health support and ensuring they are accessible for all, no matter anyone's financial circumstances.
"What I love about Let's Get Talking is no one is left behind. As we know the public system is under a lot of pressure, with long waiting lists, while the private sector is unaffordable for most. Let's Get Talking was set up specifically to eliminate these barriers – which helps us not only make crisis support readily available, but preventative support to avoid crisis mental health situations altogether."
With a focus on early intervention Let's Get Talking support adults and children (over 10 years of age) in relation to a wide range of issues ranging from depression, anxiety, stress, suicidal ideation, relationship issues, addiction, trauma, bullying, eating disorders, parenting issues, adolescents and family breakdown support.
Speaking about the impact Covid-19 has had on the public's mental health, CEO of Let's Get Talking, Cyril Hyland said "Since Covid-19 we have seen a significant increase in referrals in from people who have never engaged in the past with mental health services, which further highlights the need for early intervention services such as Let's Get Talking. We are delighted to welcome Celine Byrne as our new ambassador, who will help us highlight the need for access to early intervention support for our mental health."
In light of Covid-19, the non-profit continues to provide the service online and are now moving towards a blended approached nationwide welcoming clients back into centres across the country. Clients can contact the service without a referral and there is no limit to the amount of sessions provided.
BOOK AN APPOINTMENT
To book an appointment with Let's Get Talking call 0818 714 001 or email info@letsgettalking.ie.