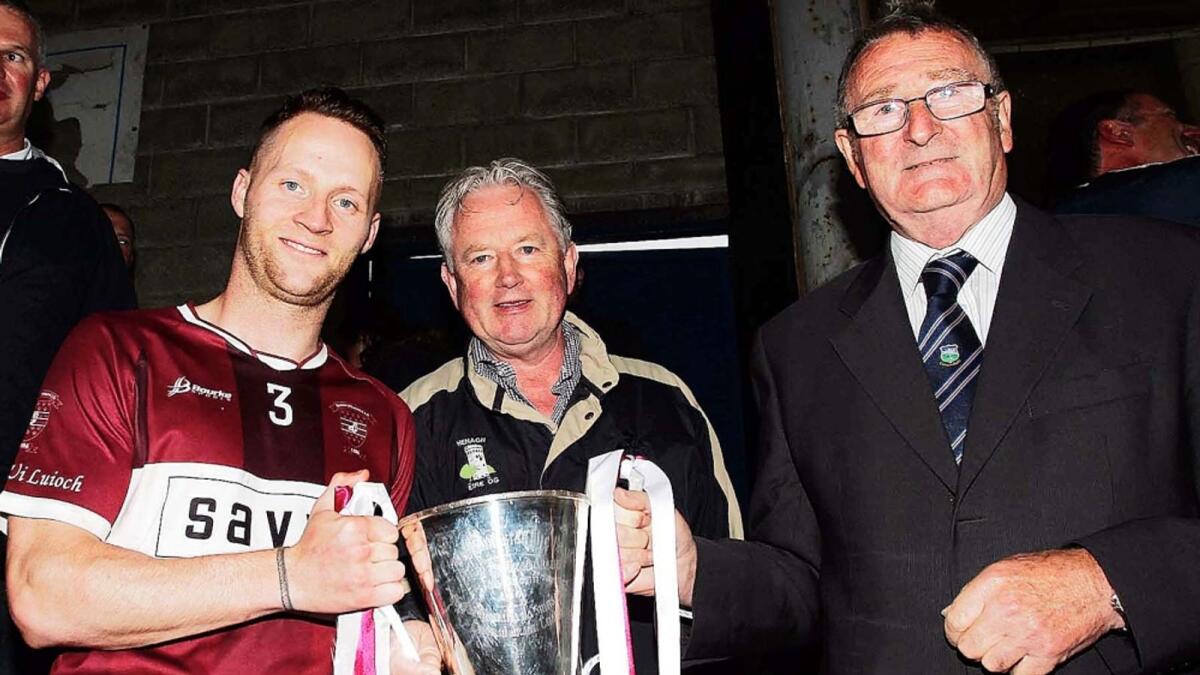 North Clubs won't let divisional link go without a fight
By Shane Brophy
Clubs in the North Tipperary division are to seek a full county board meeting to discuss the ramifications of the recent GAA Congress decision to reduce the number of teams at senior and intermediate grades to sixteen from 2023.
At a North Bord meeting held online last week, a number of clubs spoke in support of divisional chairperson Michael Tierney following a letter published in the Nenagh Guardian two weeks ago from County Secretary Tim Floyd in response to comments made by the North Bord chairperson at their adjourned convention last month.
Responding to the letter, Michael Tierney admitted the words he used at the adjourned convention, questioning the legality of how Tipperary came to vote for the change at Congress was carried out, were unhelpful but he defended the sentiment of his argument on the contnued importance of the divisional championships.
"I have no problem admitting that my phraseology leaves a bit to be desired," he admitted.
"But the sentiment of the North Clubs in general, whatever level we are playing at remains the same. We have all great memories and want to create more of them in North Tipperary of North Championships, be they intermediate or senior.
"From my own clubs' point of view (Borris-Ileigh), I am under no illusions that without winning the North Championship in 2017 that my club wouldn't have gone on the run they went on in 2019."
This was backed by Borris-Ileigh GAA club who issued a statement last week in support of the retention of the divisional link and North Championship. Commenting on their most recent North success in 2017, they said: "It was instrumental in giving us as a club and the players the belief that we were capable of being up there and competing with the very best. This belief culminated in us winning our first Tipperary County Senior Hurling title and Munster Club Senior Hurling title in 33 years along with reaching the All-Ireland Club Hurling Final in 2020.
"We firmly believe that none of this would have been possible without the North title that proceeded it. It was a vital stepping-stone in helping our players realise their potential and achieve something they'd always dreamed of.
"We hope that the divisional link can be preserved going forward as we would hate to see other clubs robbed of the immense pride and honour we felt being North Senior Hurling Champions in the future."
In addition, Michael Tierney said if the divisional link was ever removed, it would be very hard to restore.
"It's a massively important championship and division," he added.
"Looking at different counties around us and indeed in our own county in other divisions such as the South senior football championship was the most coveted football championship in the county at one stage but once the link went the South have lost their senior football championship, or as good as, and that is a pity. I would hate to see going forward our North Championship being diluted in any shape or form. We will have to fight on our backs for it."
He was backed by North CCC representative Mike Ryan (Nenagh Eire Og) who said the divisional championships remain important for a variety of reasons.
"It is vital for the North financially and hurling wise," he said.
"We can all relate back to great championship matches and the North has been a great championship. I can think back to when Nenagh won after thirty years in 1992, Roscrea in 2004, Portroe in 2012, and Newport in 1996. The joy and the feeling of achievement for those teams got from winning that and none of them looked for an advantage going forward in the county championship.
"All we want is a good competitive championship and I think you (chairperson) did the right thing. Maybe you phrased it wrongly, but the sentiment was one hundred percent right and I think the whole of North Tipperary should be behind you and I do hope they are."
North Bord vice-chairperson Brendan Shanahan agreed, citing his own Portroe's one and only divisional senior championship nine years ago as being hugely cherished and backed a call from divisional treasurer Mike Flynn for clubs to seek a full county board meeting to discuss the matter.
"I find it astounding that there has been no county board meeting since last August," Shanahan said.
"We got a lot of direction from County Board in terms of our AGM's and meetings on zoom. They seem very well able to advise clubs on how they should conduct their own business and yet they can't seem to organise a zoom meeting of the county board themselves. It might be no harm for clubs to get on to them and seek a county board meeting," he concluded.