Past pupils' recent success
Image 1 of 4
Image 2 of 4
Image 3 of 4
Image 4 of 4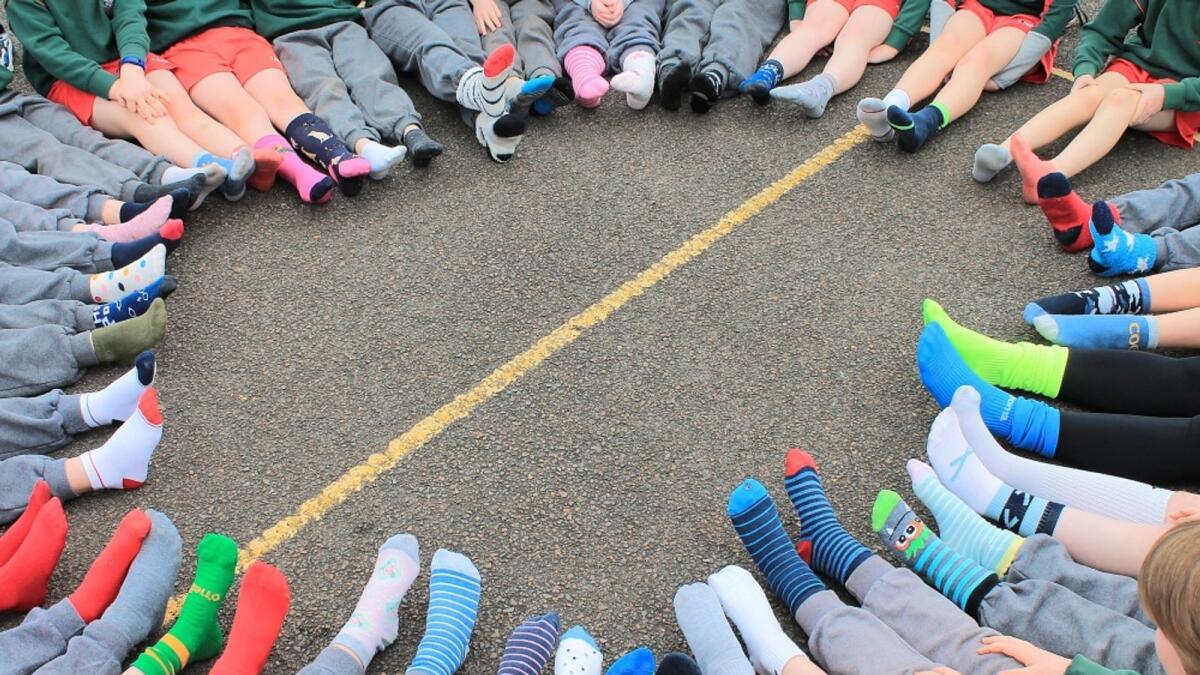 Previous
Next
Gaelscoil Aonach Urmhumhan is extremely proud of the success of all its past pupils. One family who recently featured in the national news were the Collison brothers. In 2010, Patrick and John Collison set up their company, Stripe Inc, building software that businesses could plug into websites and apps to instantly connect with credit card and banking systems and receive payments. The company has just been valued at €80 billion, which makes it the most valuable privately-owned company in Silicon Valley.
The Ireland Strategic Investment Fund (Isif), which is managed by the National Treasury Management Agency, is the State's sovereign wealth fund. Its job is to invest on a commercial basis in supporting economic activity and employment locally. The fund has just invested €42 million in Stripe. The company has also promised to create more than 1,000 jobs locally. Stripe currently employs about 2,500 people globally, with 300 of these jobs in Dublin.
During their time at the Gaelscoil, Patrick, John and their younger brother Tommy displayed a huge interest in books, which led eventually to a love of computers and coding. Today Tommy tutors in coding and he featured recently on The Late Late Show with his mum, Lily telling of the book Spastic Diplegia - Bilateral Cerebral Palsy. The Collison brothers, are still passionate about education and have been involved in supporting the University of Limerick design an Immersive Software Engineering programme, which will redefine computer science education. Tá sé go hiontach a léithéid a fheiceáil - maith sibh!
Comhghaideachas chomh maith do Daryl McCormack, another past pupil, who acted in Peaky Blinders and A Very English Scandal and who has been cast opposite Emma Thompson in Good Luck To You, Leo Grande, director Sophie Hyde's next feature after Animals. McCormack will take on the title role of Leo Grande, who is hired by Nancy Stokes (Thompson). Filming is set to begin now in Norwich, UK, under Covid guidelines. Go n-éirí go geal leis.
Yet another prominent past pupil, who reached massive attention in the past year is James Berkery. A short film choreographed by James has been nominated in the Short Form Category of the BAFTAs. Toni_With_An_I (Born Digital First Cuts) by Primsoll Productions for BBC Four. This is an upbeat drama about 14-year-old oddball Toni, who is having a tough time with the bullies at school. One day, the internet and a passion for performance saves her. James is one of dance's most in-demand names and was recently the resident choreographer on the US tour of The Last Ship starring Sting and he also choreographed The Fratellis' comeback album In Your Own Sweet Time. His upcoming work includes CENSOR, a psychological horror feature film starring Calm With Horses star Niamh Algar.
Guímid gach rath ar a chuid oibre amach anseo. All of the Gaelscoil Community are united in our congratulations of these amazing boys and no doubt having attended the Gaelscoil in Aonach Urmhumhan, this greatly enhanced their prospects. To this end, as with all of our past pupils, by sending your child to the Gaelscoil in Aonach Urmhumhan, you are acknowledging the research on the advantages of Gaelscoileanna, which are: 1. Cognitive Benefits – Children can be more creative thinkers, with improved memory skills. 2. Develop fluency in literacy in a second language. 3. Enhanced listening and communication skills. 4. Greater self-awareness of culture and identity. 5. Increased educational attainment.
In our school, we are immensely proud of our achievements in music, sport and academics and the fact that past pupils are now enrolling their children in their primary school speaks volumes of their confidence in the school.
Gan dabht ar bith, tá gach duine sásta a bheith ar ais ar scoil. Everyone is so happy to be back at school after distance-learning and all were in great glee with odd socks day on Friday last for the new Down's Syndrome Tipperary House in Thurles, which raised significant money but moreover increased awareness of Down' Syndrome and was lots of fun. Bhí sár-am ag rang a 6, agus iad ag iomaíocht d'uibheacha Chásca do Thráth na gCeist do Sheachtain na Gaeilge. All in Sixth Class were on tenterhooks for the eagerly sought-after Easter Eggs for the prize-winners of the Seachtain na Gaeilge Quiz, while Múinteoir Úna and the Naíonáin Mhóra treated us to a lovely marching display of green for Lá 'le Pádraig. Meanwhile sport and gardening are a mainstay of these lovely spring days, distracting us from Covid practices of sanitising and distancing. As we head to brighter and sunnier days, we reflect with joy on the success of our past-pupils, and we continue to strive for success as we think of the seanfhocal:
An té nach gcuireann san earrach ní bhaineann sé san fhómhar.
Whoever does not plant in the spring does not reap in the fall.