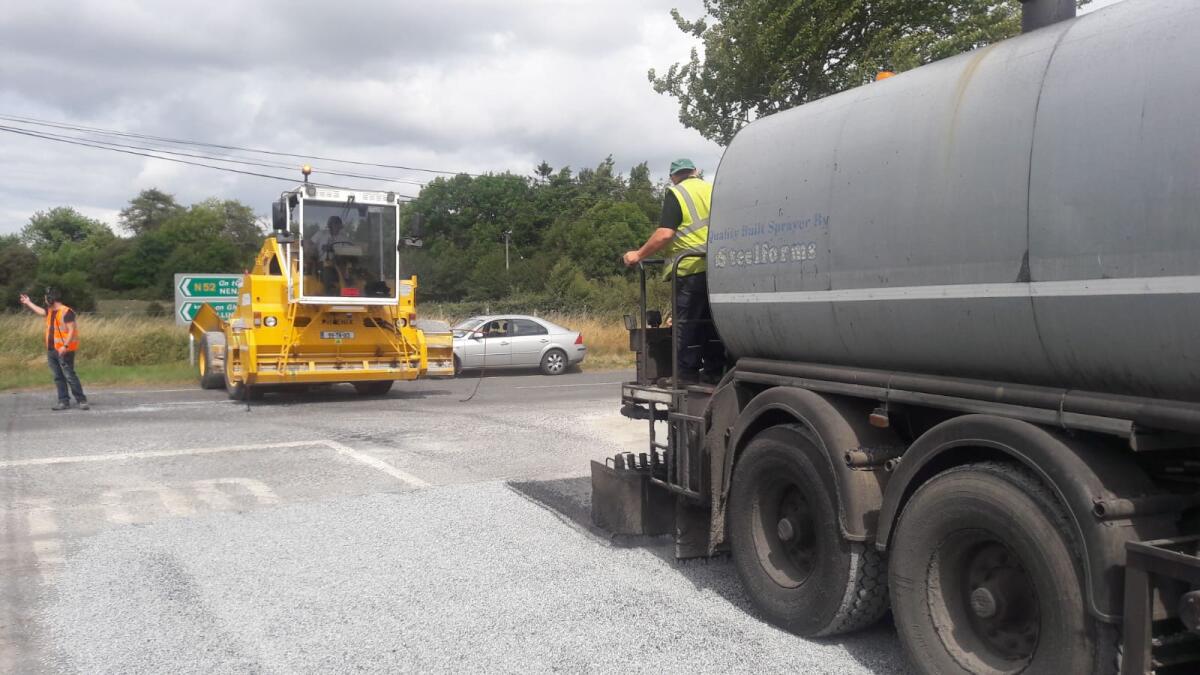 Tipperary roadworks in full swing
Tipperary Co Council is spending around €200,000 per day on its summer roadworks programme.

The council is responsible for 5,703km of road network, excluding motorways, of which 5,493 km is made up of regional and local roads. Maintaining and improving the existing road network is a significant challenge, particularly in recent years as grant funding is limited. Despite this, the council has maintained the level of own-resources funding, which currently stands at over €8m.

In 2018, the grant allocations notified from central government and Transport Infrastructure Ireland are as follows: National roads, €13,061,891; Regional and local roads, €21,073,750.

The main improvement works are carried out during the summer months when road temperatures are normally suitable for such works. This year has been particularly challenging with weather extremes such as Storm Emma in the earlier part of the year and very high road temperatures in recent weeks.

For example, road temperatures were recorded in excess of 50 degrees centigrade in some areas and this resulted in the softening of the road binder. In these circumstances, it is very difficult to carry out successful surface dressing and, to overcome this, works had to be commenced in very early morning, circa 6am, when road temperatures were not as high.

The main expenditure on road works occurs in the month of July and on some days this expenditure can be circa €200,000 per day.
This year's programme includes for the surface dressing of 95km of roadway and the strengthening of 138km of roadway across Tipperary's five Municipal Districts. In overall terms, this represents approximately 4% of the total road network.

According to the Senior Engineer in the council's Roads department: "All the roads in Tipperary have been surveyed over the last number of years and, based on these surveys, there is a backlog cost of €196 million to bring the roads up to a very good standard. The capacity exists within Tipperary County Council to carry out a significantly greater programme of works but obviously that is dependent on the level of funding received from central government."

It is also worth noting that the council administers a number of schemes aimed at improving local roads, such as the Community Involvement Scheme (public tertiary roads), and the Local Improvement Scheme (non-public roads). Both schemes require that a local contribution be paid before works can be carried out.

A number of submissions were also made to the Department of Rural & Community Development under the CLAR scheme under Measure 1 (support for schools – community safety measures).