The long march for two babies
Previous
Next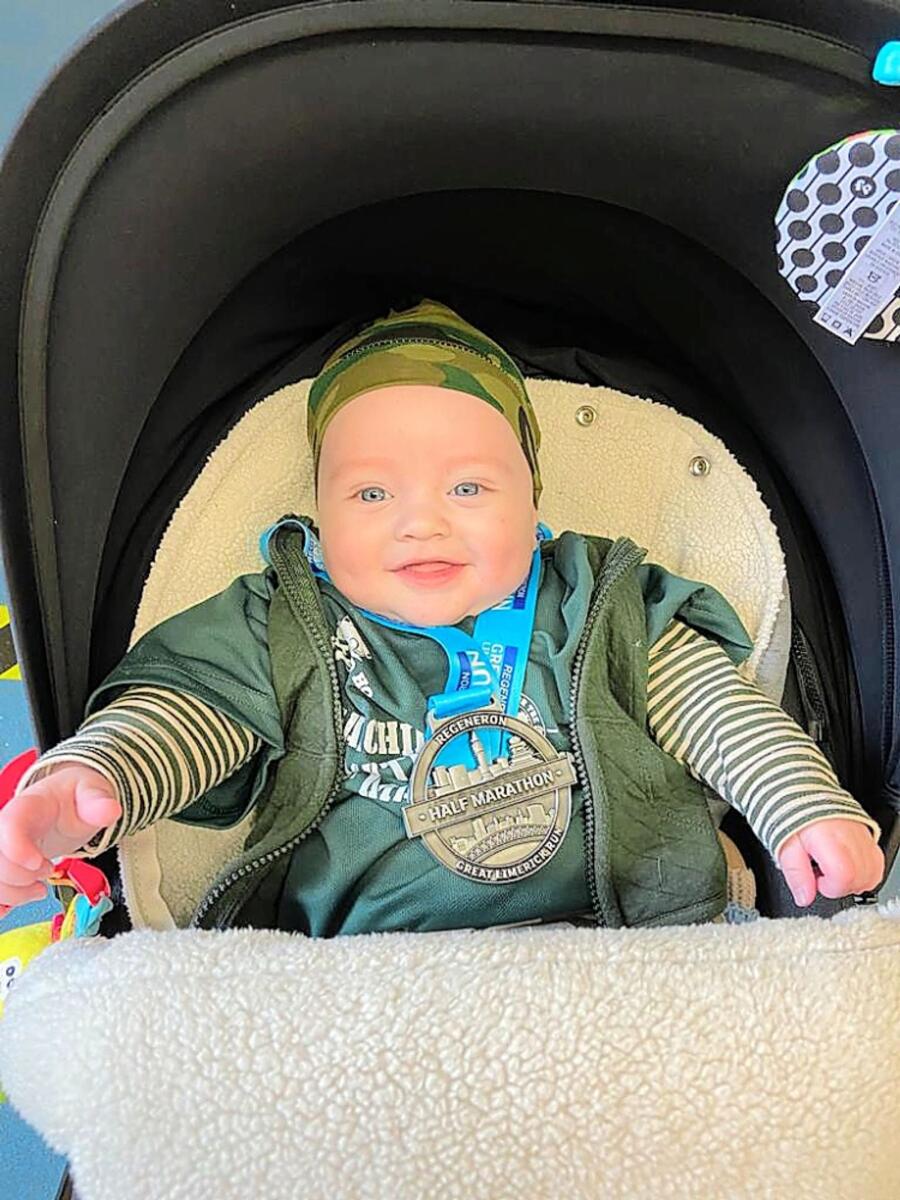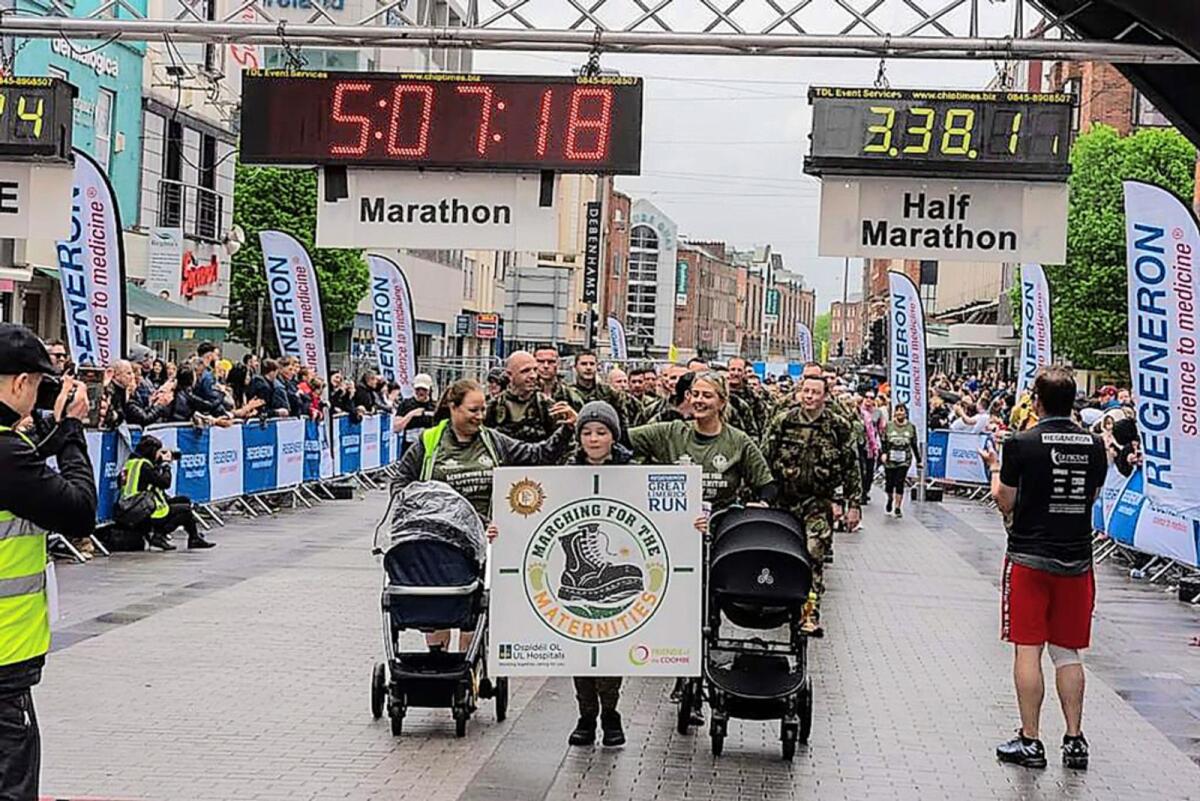 A couple from Killaloe whose baby was born 12 weeks before it was due say they are overwhelmed by the support they have received to raise funds for the maternity hospital that cared for their premature son.
Max O' Brien from Newtown, Killaloe, weighed just 2lbs 7ozs when he he born at the Regional Maternity Hospital in Limerick on October 1 last year.
Max is now a robustly healthy infant of eight-month, thanks to the care he got from staff of the maternity hospital.
His parents Eddie and Sarah are thrilled that in excess of €27,000 has so far been raised as part of their public appeal to raise funds for better services in maternity hospitals to provide proper care for premature babies like Max.
The money will be divided out to fund neonatal services in the hospital in Limerick and in the Coombe Maternity Hospital in Dublin.
The highly successful fundraiser is the result of the efforts of an entire platoon of soldiers serving with the Irish Defence Forces who recently marched the entire course of the half marathon in the Great Limerick Run event on May 1. Max's dad Eddie (32) is a sergeant serving in Sarsfield Barracks in Limerick, and he helped convince the platoon to take on the 13.5 mile event while wearing full uniform and each carrying 30lbs of a soldier's standard equipment.
Also taking part in the event was Lieutenant Jonathan Hughes who was serving with Eddie on peacekeeping duties in Lebanon last year when they both received news that their babies had been born prematurely back home.
Lieutenant Hughes' partner, Katherine, gave birth to their second child, Daisy, who weighed in at just 1lb after being born 17 weeks premature.
Like little Max from Killaloe, Daisy, from Limerick, has also proved to be a fighter and has overcome serious illness to make it to witness her dad cross the finish line in the half marathon.
Just as with Max, Daisy received her initial treatment in the intensive neonatal care unit in Limerick. But she later had to be transferred to the Coombe for more specialist treatment.
Inspired by the way both Max and Daisy were cared for, some 200 personnel serving with the Irish Defence Forces in Lebanon also took part in a separate half marathon on the same day as their colleagues back home.
"Marching for the Maternities" is the title of the initiative undertaken by the soldiers, and if you would like to contribute you can still do so by visiting the following link:
https://eventmaster.ie/fundraising/pages/JH74658515