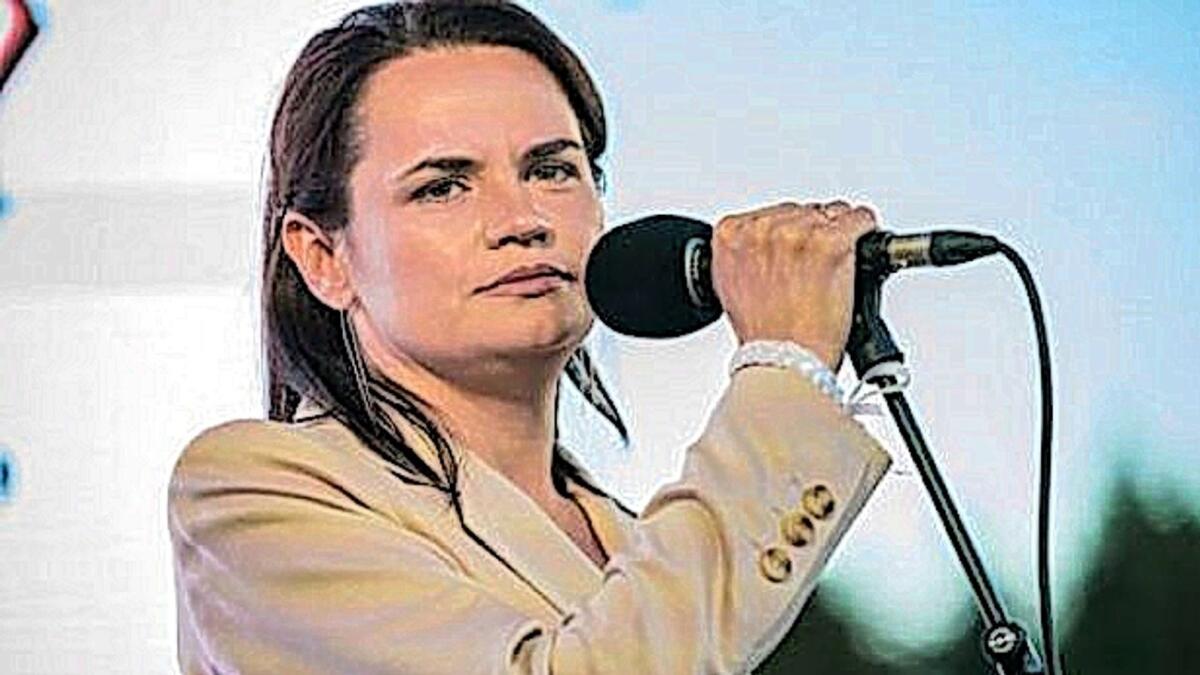 Roscrea visit for Svetlana
A child who came to Roscrea for summer holidays as one of the children from Chernobyl, and who is now leader of the opposition in Belarus, returned to the north Tipperary town on a visit last week.
Svetlana Tikhanovskaya, who spent her summers with the Deane family in Raheens near Roscrea, came back to vist Henry and Marian Deane, who were her hosts when she used to visit as a child in the early 2000s.
Ms Tikhanovskaya hit world news headlines last year when she contested the presidential elections in Belarus where the long-time president Alexander Lukashenko swept back into power in what many claimed was a rigged election, provoking large demonstrations that were brutally crushed and which resulted in Ms Tikhanovskaya having to flee the country with her two children.
It was a far cry from that scene in Roscrea last week when Ms Tikhanovskaya was warmly welcomed by the Deanes as she light heartedly recalled her favourite food on those glorious childhood holidays she spent with them all those years ago - potato salad!
She remembered glorious picnics of minerals, biscuits and crisps. "I always felt here that I was a loved person, these people took care of me, it's a feeling of overwhelmed emotions," she said, adding that the Deane family were always in her heart.
Ms Tikhanovskaya was accompanied on her trip to Roscrea by her own security team, such is the threat to her as the recognised leader of the opposition to the Mr Lukashenko who rules Belaruse with an iron fist.
Marian Deane, who with her husband Henry founded the Chernobyl Lifeline charity in Roscrea in the 1990s, said people who are arrested and jailed for opposing Lukashenko are put through horrific torture.
While on her visit to Ireland Ms Tikhanovskaya met with senior government ministers to discuss the situation in her native country.
Her husband, Sergi, was detained last year on charges of preparation of mass disorder, and she replaced him as a presidential candidate in the election when he was prevented from running. She got huge support from voters.