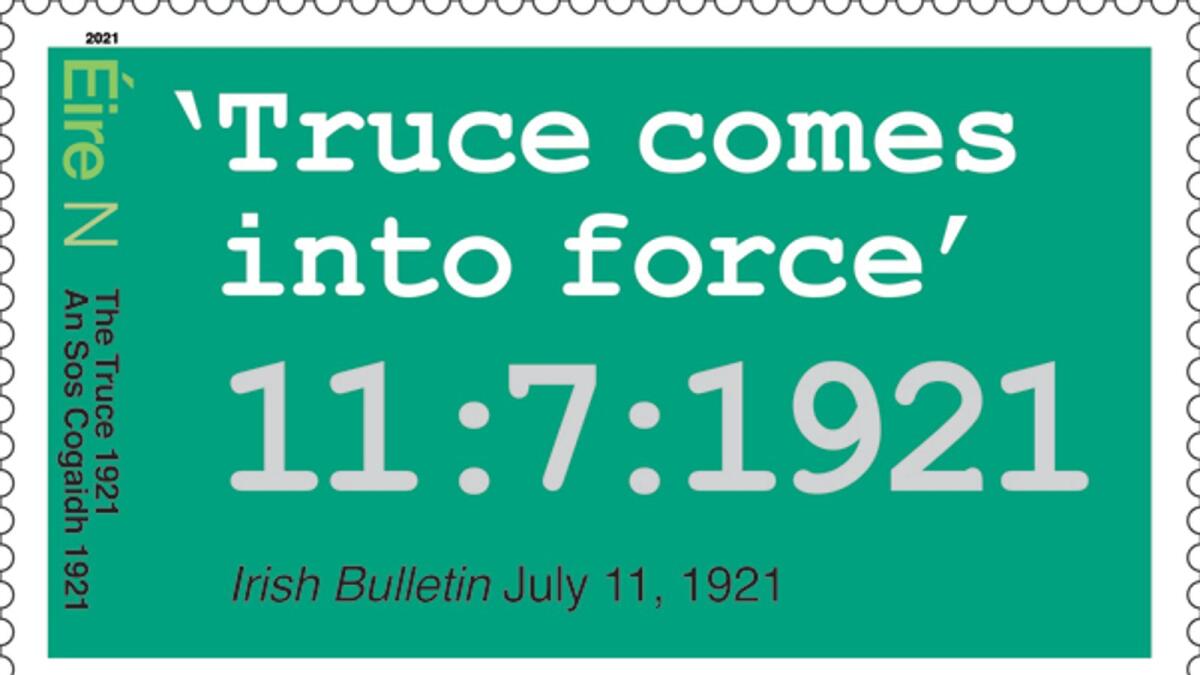 Special stamps to commemorate the Centenary of the Truce
An Post has issued two special stamps to commemorate the Centenary of the Truce.
Designed by Ger Garland, one shows an excerpt from a letter published in the Belfast News Letter of July 9th, 1921 from President of Dáil Éireann, Eamon de Valera to British Prime Minister, David Lloyd George. The other stamp features a July 11th 1921 headline from the Irish Bulletin which was the official gazette of the government of the Irish Republic.
The two 'N' stamps each priced €1.10 cover standard letter postage to any address on the island of Ireland and are available at main post offices and online at www.anpost.com/shop together with a First Day Cover envelope showing a photograph of Arthur Griffith and Eamon de Valera leaving the Mansion House following lengthy Truce negotiations (courtesy of the National Museum of Ireland).
BACKGROUND
From January 1919 to July 1921 the War of Independence took place in Ireland between the British State and its forces and Irish republican guerrillas in the Irish Volunteers and Irish Republican Army. In addition to the military campaign there was the political clash between the separatist Sinn Féin party and the British administration in Dublin Castle. After winning the General Election of 1918, the Republic was declared by the Dáil.
A third strand of the conflict lay in the northern province of Ulster, with a majority unionist or pro-British population and where there was opposition to Sinn Féin.
By the summer of 1921, the IRA was very short of ammunition and weapons and many fighters had been imprisoned. British forces claimed they were on the verge of defeating them but the guerrillas were still inflicting casualties.
A truce was negotiated between British and Irish Republican forces so that talks on a political settlement could begin. In the north of Ireland however, the second half of 1921 was more violent than the first, with extensive fighting between republicans and loyalists, Catholics and Protestants, especially in Belfast.